In October 2016, Eileen & Dan visited Anxi, in the very southwestern are of the Fujian Province of China. A fertile micro-climate for superb quality and famous Anxi

Oolongs

(pronounced ang-si). We had the privilege of working, learning, tasting tea with Tea Master/owner Mr Chin and his staff at his factory for three days. We acquire this tea direct from farm because of this and connecting relationships.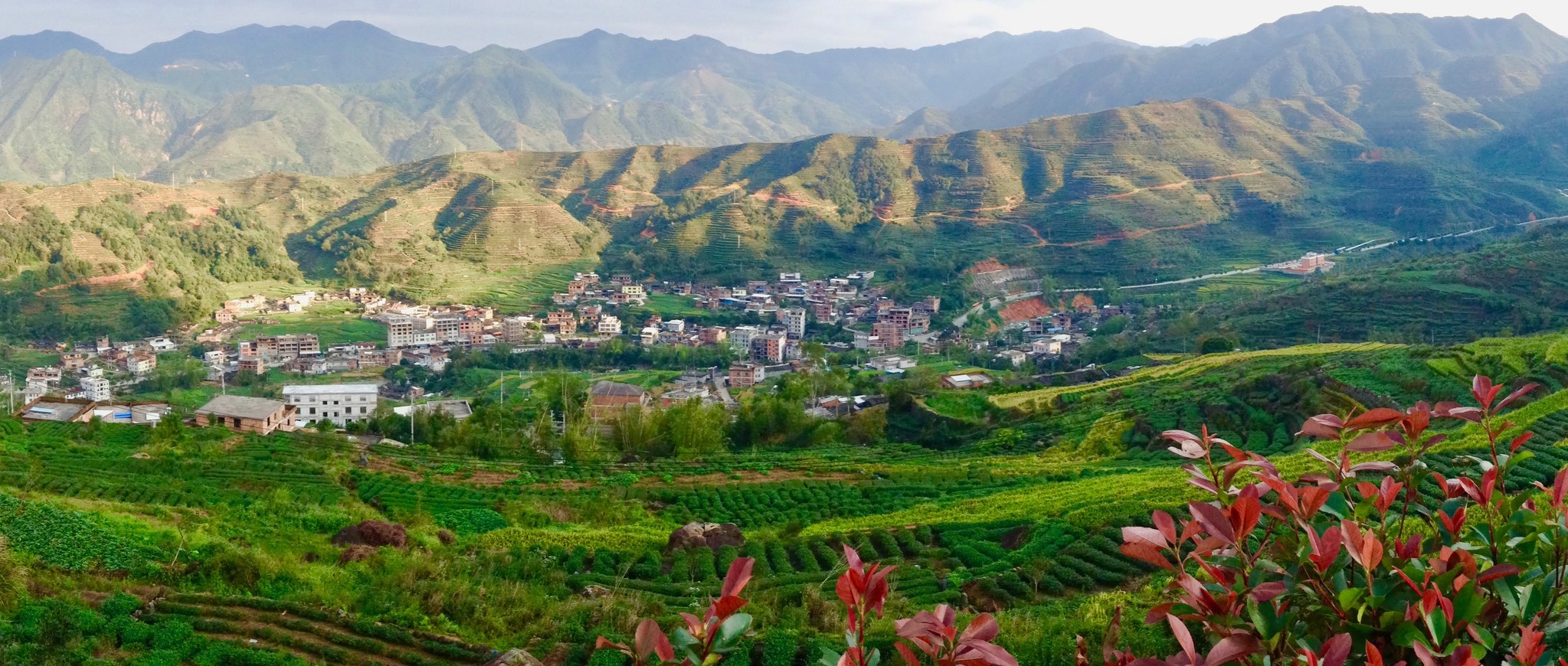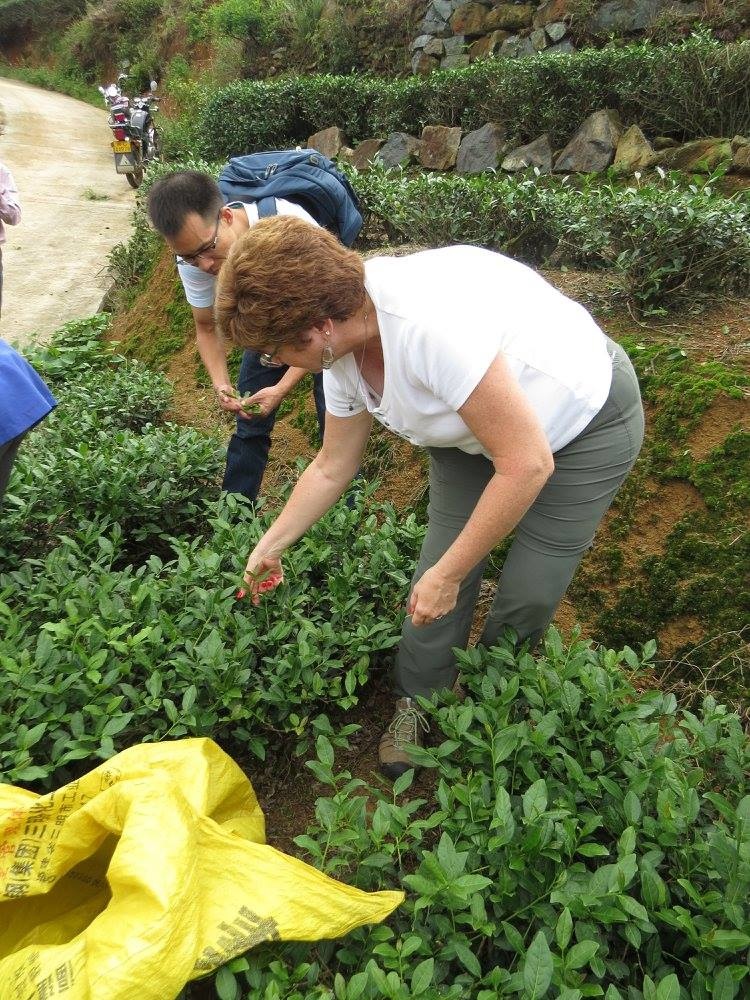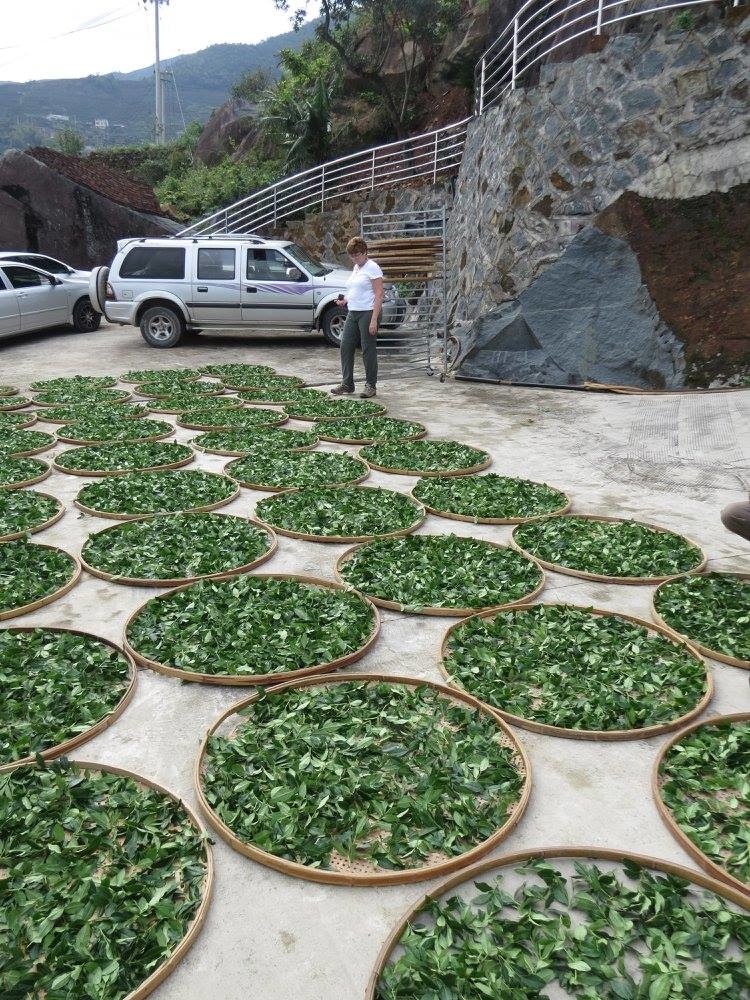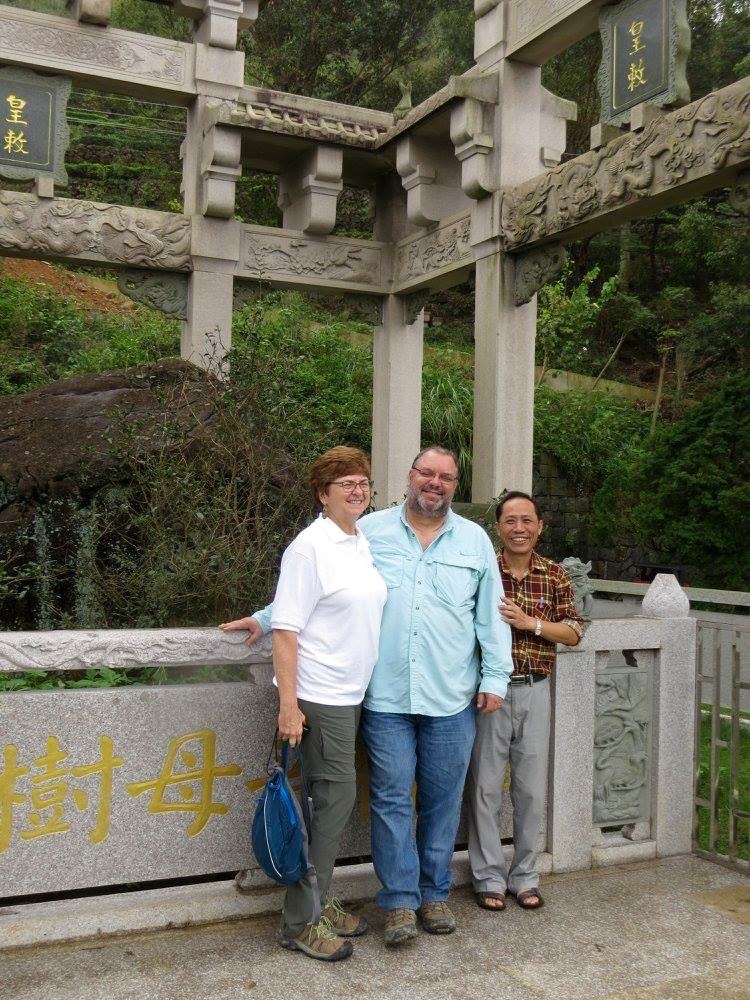 Mao Xie Hairy Crab Oolong Tea - 
Sedona Arizona's Full-Leaf Tea Store 

An uncommon, low-production, great specialty tea - but still affordable for every day use. Mao Xie is 100%
OOLONG TEA
called Hairy Crab,
from the village of Da Ping, Anxi County, in the Fujian Province of China, 
where the climate, terroir, and large area for growing (at about 3000 to 4000 ft altitude) the Mao Xie varietal tea bush is perfect.  It is a cousin to the more widely known Tie Guan Yin oolong
(Iron Goddess of Mercy), produced in the same area
. 
Mao Xie, pronounced Mao (like Chairman Mao) Shea (like NY Met's stadium) 
is a refreshing low-oxidized oolong, sometimes referred to as a "jade" oolong since it's closer to a green tea. It is a full leaf that is rolled, and will unfurl after a few infusions, that produces a pale golden liquor. The light aroma is very fresh vegetal, and crisp floral with a citrus / melon character. Tasting notes included savory like buttered greens, some fruity pear, hint of cinnamon spice, and slight floral/vanilla note.
The unusual and distinctive name of
Hairy Crab

 (毛蟹)
has a simple origin from the shape of the rolled leaf, and the fact that there are tiny silver hairs on the underside of the leaves of Mao Xie tea bushes. Someone at some point made the connection that some crabs also have some tiny hairs on their shells.
Our current batch of Mao Xie was harvested on May 6, 2018 (our wedding anniversary!), and was produced as a very high quality "Special Grade" by tea master Mr. Quanzhen Gao, who has 28 years experience.  During a trip to China in 2016, we spent time with Hydron Gao when visiting Anxi, and later again at the Xiamen International Tea Fair.  He always carried and shared this family tea, then gifted it to Eileen since she liked it so much.  Since then, this is our second re-shipment of Mao Xie from the Gao family tea garden.
AVAILABLE AS:
1 LB
BulkPack,   4 OZ Tin,   2 OZ Package,   
0.25 OZ (7g) Tasting Sample
Package size is 2 ounces of full leaf tea, which yields approximately 25 first cups.
Tin size is 4 ounces which yields about 50 first cups.
Bulk one pound is available for about 200 cups. 
The quarter ounce tasting sample is available for about 3 first cups.
BREWING:
For hot tea:
One teaspoon (about 3g) for every 8 oz (240ml) of 195°F (9
0°C) 
fresh water.  Steep for 2-3 minutes or to desired taste.  Four or more infusions are possible by increasing stee
p time 30 seconds to one minute each time.
For iced tea: One and a half teaspoon (about 5g) for every 12oz room temperature water.  Steep in refrigerator 8-12 hours then remove leaves. Will be strong enough even when poured over some ice.
For GongFu style:
One teaspoon (about 3g) for a 3 oz gaiwan (90ml) of 195°F (9
0°C) 
fresh water.  Steep for 5-10 seconds. Many more infusions are possible by increasing stee
p time 3-5 seconds each time.
 Trailhead Tea:   Sedona & Northern Arizona's Full-Leaf Tea Department Store