Trailhead Tea's Sedona & Verde Valley Collaborators

Oak Creek Espresso  -  Found in the Village of Oak Creek, down Hwy 179 south of Sedona.  They are the best coffee shop/roaster/bakery/ice cream in the village.  They serve about ten of our most popular teas, and have a few of our retail packages for sale.  These friends are the perfect spot to enjoy Trailhead Teas before we open in the morning, or during an evening special event.  You will occasionally find us there for breakfast, or for some of Nate's homemade ice cream.

New Day Spa  -  Is rated the best day spa in Sedona for years running, and have been supporters and friends to Trailhead Tea almost since we started.  They serve a few of our popular teas, always complementary with their renown treatments, including our organic, nonpareil-grade Jasmine Dragon Phoenix Pearls.

Creekside Coffee  -  Have been great neighbors upstairs, here at Creekside Plaza.  They serve a few of our teas, and send many of their tea customers our way.  They are one of the newer and more unusual coffee shops in town, since they are already known as "the brew with a view".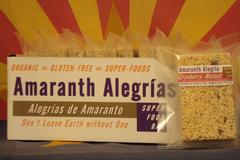 Get Amaranth  -  Eric has been providing us his organic, always gluten-free Alegrias-Amaranth Super Bars.  All natural snacks made in the artisan and traditional style, with his signature combinations of super-foods. Known as the El Classico, ingredients are organic puffed amaranth, piloncillo (unprocessed cane sugar), organic tapioca syrup, honey, organic pumpkin seeds, and organic currants. Your eyes see a rice krispy treat, your taste buds and body know it's much better.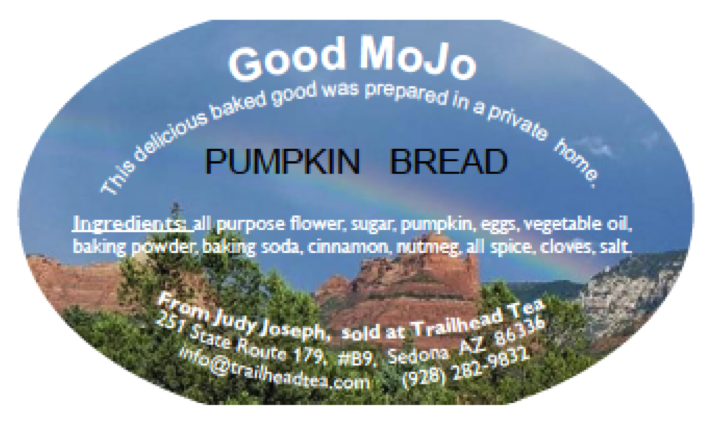 Good Mojo  -  They are brand new in Sedona, currently a home-bakery.  We have started carrying a variety of their baked goods using all fresh ingredients.  You'll always find something new: breads, cakes, brownies, scones...  They are our personal friends, so we get to taste the delicious items often!  We might have to offer the pies and other more involved desserts at some point.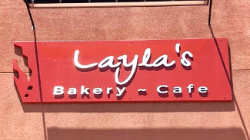 Layla's Bakery - Cafe - A new family-owned & operated bakery located in far West Sedona (now known as the Gateway) are our latest tea collaborators. Specializing in breads, scones/croissants, other pastries & desserts, breakfast items like avocado toast, sandwiches & lunch items, and healthy snacks.  They selected a few of our teas to serve very soon after their opening.